Financial Account Management Database Sample
Microsoft Access Court Ordered Payment Tracking Account Management
Financial account management database screen shot is shown below.  This database tracks by account all transactions ordered by the court to pay bills and other expenses for handicapped individuals who's affairs are managed by the court.
The database include varying frequency of account distribution and periodic and one-time payments.  This particular database handles 100's of custodial accounts.
Standard procedures is to run the payments due each Monday morning and transmit the payment instructions to the bank for distribution to the appropriate parties. Dropdown lists of Custodians, Frequencies, and Distributions types are easily expandable on the list maintenance form.
This database demonstrates Access's capability to automate highly specialized requirements and present the functionality in an easy to use and easy to understand user interface.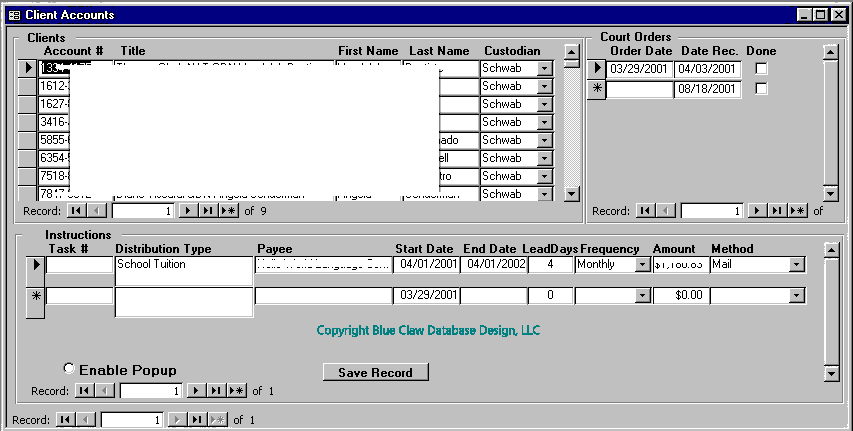 Getting Started
Customer Support
Why Blue Claw?
Consulting Rates
Consulting Credentials
Clients' FAQs
Visitor Feedback
Recent Clients
Database Conversion
Programming Quickly
Access Templates